With Halloween just around the corner, many of us are beginning our preparations for various festive gatherings and parties. To give your next Halloween party a bit of thematic, wholesome fun, whip up some of these alcohol-free cocktails. Mocktails are a great addition to any party — whether you've got kids in attendance, you're heading to the park for an afternoon celebration, or you and your friends simply prefer to steer clear of alcohol, these drinks will suit everyone. Plus, they're a whole lot healthier than their alcoholic alternatives.
Here are six amazing Halloween Mocktails — along with an alcohol suggestion that can be added in for boozy gatherings, too. Plus, keep reading to discover our favorite festive serving techniques that will really give your Halloween drinks a spooky feel.
6 Amazing Non-Alcoholic Halloween Cocktails
At your next Halloween party, give these delicious spooky mocktails a try to really get the party started.
Spicy Apple Cider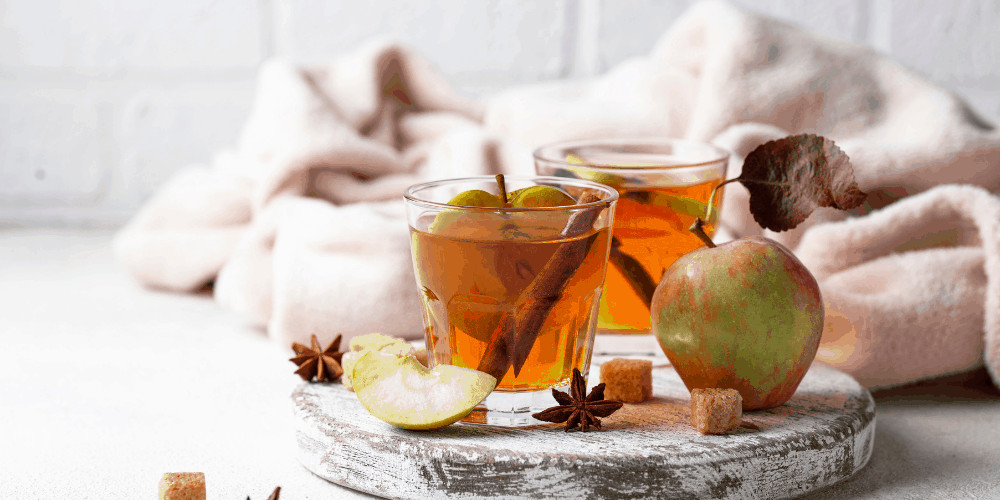 As far as we're concerned, no Fall season would be complete without a few delicious warm apple ciders to bring us back to childhood memories of pumpkin patches, wagon rides, and golden leaves. Aside from giving off a delectable autumnal scent, brewing your own apple cider at home means that you can make it as healthy (or sweet) as you like.
What you'll need:
6-8 Apples
1 liter Apple juice
A splash of water
A few pinches of spices like nutmeg, cinnamon, cloves, and cardamom
A handful of cinnamon sticks
Orange peel of a few oranges
1/2 a cup of brown sugar
How to make this delicious Spicy Apple Cider:
Apple cider is super easy to make. Simply cook the apple juice and spices together over warm heat. After a few minutes, add in the slices of apples and cinnamon sticks for extra flavor. Keep tasting the cider to see how it's tasting as you go! Serve in mugs or heatproof glasses with a slice of apple and orange and a cinnamon stick for decoration.
Witch's Cauldron Punch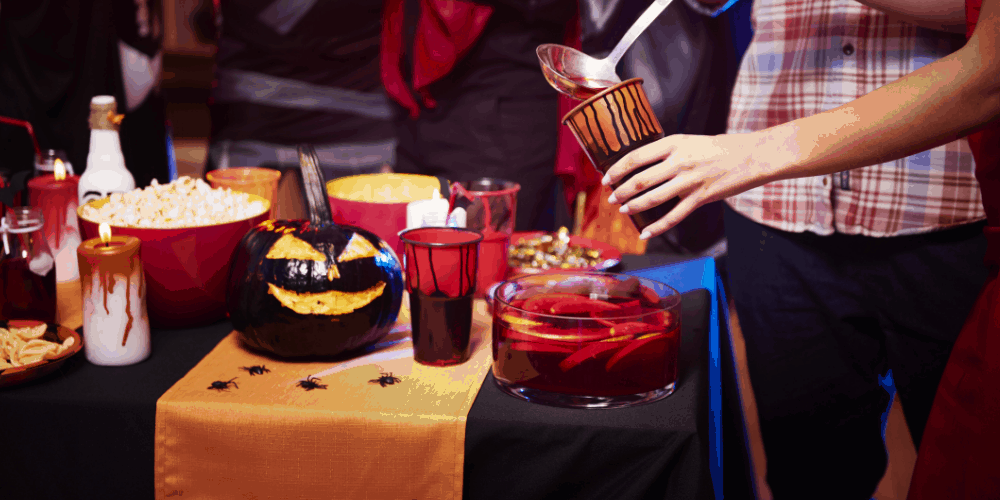 Serving up a delicious alcohol-free punch in a spooky witch's cauldron will instantly give your Halloween party an extra festive feel. Guests will love serving themselves from a cauldron! Plus, you really can put any kind of beverage in there. We recommend concocting your own special witch's brew.
What you'll need:
1 liter Pineapple juice
1 liter Orange juice
2 cups of lemonade or limeade
Sliced fruits of your choosing — try lemons, limes, oranges, or berries
Halloween shaped ice cubes
How to make your own witch's brew:
Easy! Simply throw all over your ingredients into the cauldron and provide a ladle-style spoon and cups for your guests. This delicious, fruity, orange-colored cocktail is super healthy and totally delicious. You could even leave some sliced fruit on the side of the cauldron and let your guests "brew their own potion" by adding their own fruits.

Pumpkin ALCOHOL-Free Baileys Martini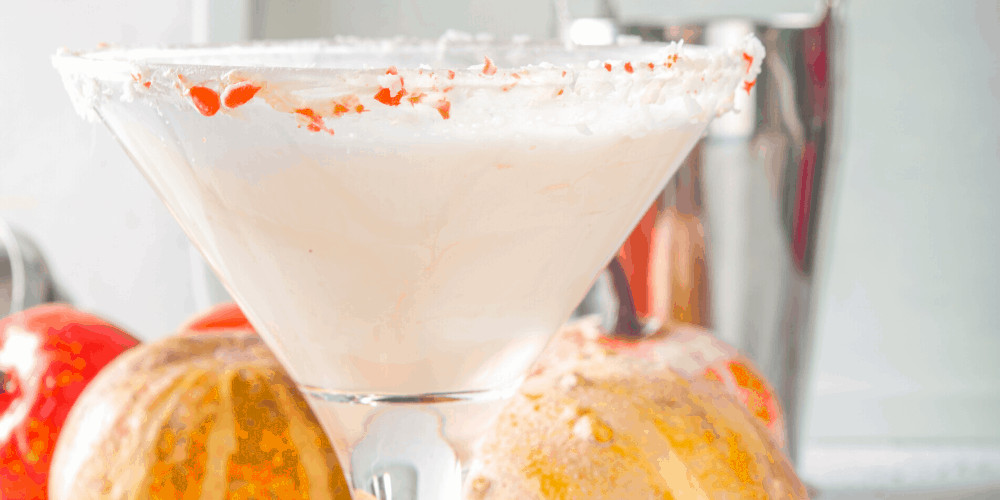 Who doesn't love the creamy taste of baileys in the autumn and winter? Well, if you're going alcohol-free for your next Halloween party, try this delicious Baileys-inspired mocktail with a festive pumpkin twist.
What you'll need:
6 cartons of Baileys alcohol-free Cold Brew split into one cup portions
A few scoops of vanilla ice cream
1/2 a cup of almond milk per martini
1/2 a cup of pumpkin puree per martini
A pinch of pumpkin pie spices
Ice
How to make a delicious alcohol-free pumpkin Baileys martini:
Throw all of your ingredients into a cocktail shaker, and into a martini glass. With the Baileys Cold Brew, you should get that iconic foamy layer you get from an espresso martini. Sprinkle some pumpkin pie spice on top of your mocktail for an extra little Halloween-y touch!
Fruity Cobweb Martini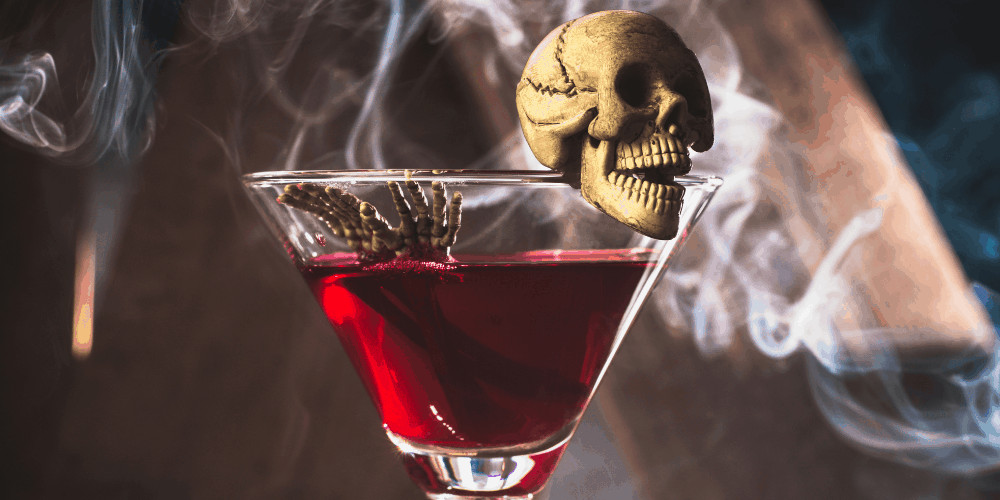 Nothing feels quite a classy and old school as a martini. Sipping from a martini glass always feels dignified and sophisticated. But don't worry. Even if you aren't serving booze at your next Halloween party, you can still serve up some suave faux martinis.
What you'll need:
1 liter Orange juice
1/2 liter sparkling water
1/2 cup of Grenadine syrup
A handful of pomegranates
A cobweb orange peel for decoration
How to make the Fruity Cobweb Martini:
The hardest part of this tasty, fruity mocktail with a kick is the extra special (edible) sugar cobweb decoration. We took our inspiration from this online tutorial that shows you how to spin sugar cobwebs. While it does look pretty complicated at first, it's actually a pretty simple and fun craft once you get the hang of it. Place your spun sugar cobwebs on the edges of the glass when you serve your mocktails.
Halloween town Sour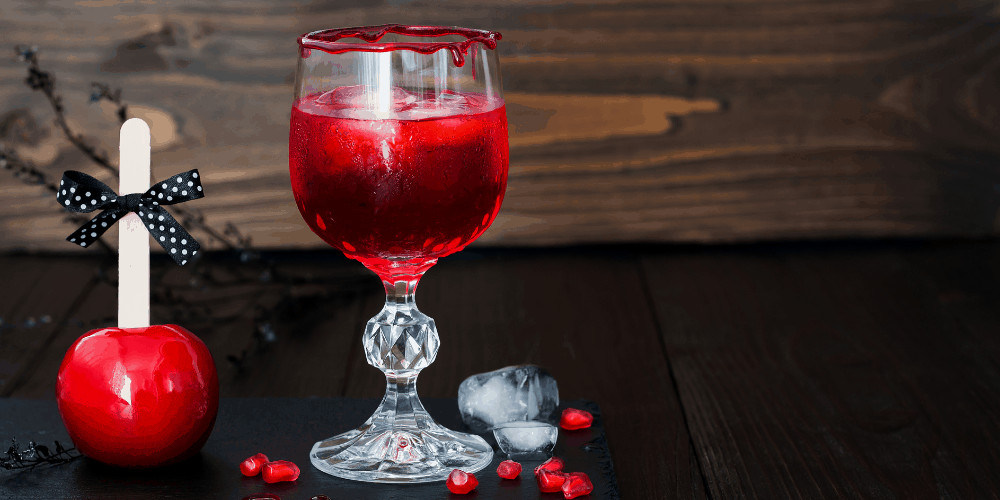 Our twist on the classic Whiskey Sour cocktail is the urbane (and delicious) Halloweentown Sour. To give you party some extra flair, this more complex mocktail will fit the bill.
What you'll need:
1 cup of pomegranate juice per drink
1 tsp of lemon juice
1 Egg white
Ice
A few drops of vanilla extract
How to our Halloweentown Sour:
Shake up the lemon, vanilla, and pomegranate juice to mix. Then, add the egg white and shake again until the drink is frothier. Add ice, and shake again. Pour the mixture into a glass with a little water, over a strainer to serve without ice.
Dracula's Blackcurrant Cordial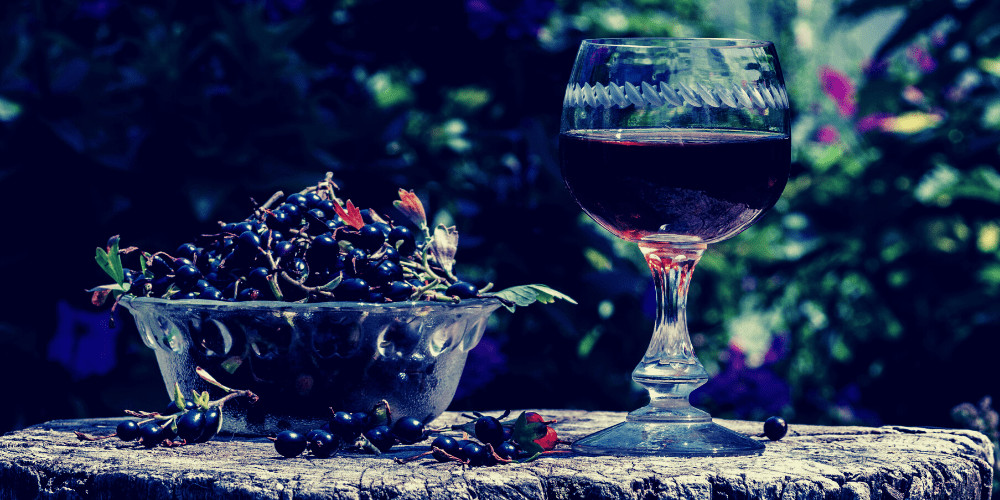 For a super sophisticated and spooky twist on a tasty fruity Halloween, cocktail try this blood-colored blackcurrant cordial mixture.
What you'll need:
1 cup of blackcurrant juice per drink
1/2 a cup of lemonade
1/2 a cup of apple juice
Ice
A few lemon or lime slices
A handful of mint
How to make Dracula's Blackcurrant Cordial:
Simply mix all of these tasty ingredients together for a delicious, refreshing, blood-red mocktail that even Count Dracula would love to sip on!
Serving Ideas For Your Halloween Mocktails
While serving up bring red and orange mocktails and other drinks for Halloween can give your party an extra Halloween-y feel, you can really up your game by serving up your tasty drinks in stylish, festive cups. Here are some tips on how to add some Halloween vibes into any drinks table.
Cauldron and "Broomstick"
Serving up a punch or brew out of a large cauldron-style bowl will add a lot to your party decorations. To add even more to the cauldron look, create a special ladle spoon that looks just like a witch's broom. Start with a ladle and add twisted twigs and a tuft of straw on the end — then, when the spoon is sitting in the drink, it will look just like a broom!
Jack o' Lantern Punch Bowl
Nothing says Halloween quite like a big round, orange pumpkin. Spend some time decorating your boring plastic punch bowl. Paint it orange and add small brown stripes to make it look like a pumpkin. Then, add black for the eyes, nose, and mouth. If the punch bowl comes with a lid, you can even decorate this to look like the top of the pumpkin.
Cobweb Coasters
Keep things classy and clean by investing in some cheap coasters. Make them fit with your Halloween theme by painting on black cobwebs. It's a quick craft that will add a lot to your party.
Gothic Goblets
Undecided about which party cups to buy? Go for a set of plastic goblet shaped cups. This will give your event a spooky, Gothic feel that is absolutely perfect for a Halloween celebration.
Summing Up
Halloween is definitely one of the most fun and creative holidays out there. It's a great opportunity to get creative and go all out on a spooky themed party. With these delicious, spooky non-alcoholic cocktails, you and your guests can enjoy sipping on tasty bevies all night long, without having to worry about how you'll get yourselves home! Plus, they're lots of fun to make.