As Christmas time rolls around, we all reach for our favorite go-to drinks – and once again, it might be a holiday season with a beer in hand.
But this year, get in the holiday spirit by trying a traditional Christmas drink from a different part of the world, with roots in a different country. It's a great way to travel the globe without leaving the comfort of home.
So, let's take a look at some classic Christmas drinks that you'll want to try this year!
Hot Buttered Rum – USA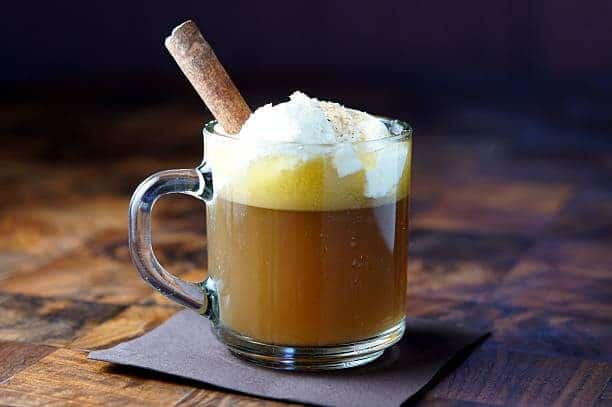 Hot buttered rum is a festive favorite in almost every US household. Dating back to the mid-19th century, the drink first appeared due to the rum trade passing through New England – and from this, hot buttered rum was born.
For the recipe: muddle together 1 teaspoon of brown sugar, one tablespoon of butter, and a dash each of ground cinnamon, nutmeg, allspice, and vanilla extract in a heat-proof glass. Once well-combined, add 2 oz of dark or spiced rum, and top with hot water. Serve, and enjoy!
For a non-boozy version, use rum extract instead of the rum – no alcohol, but still the same great taste.
Mulled Wine – UK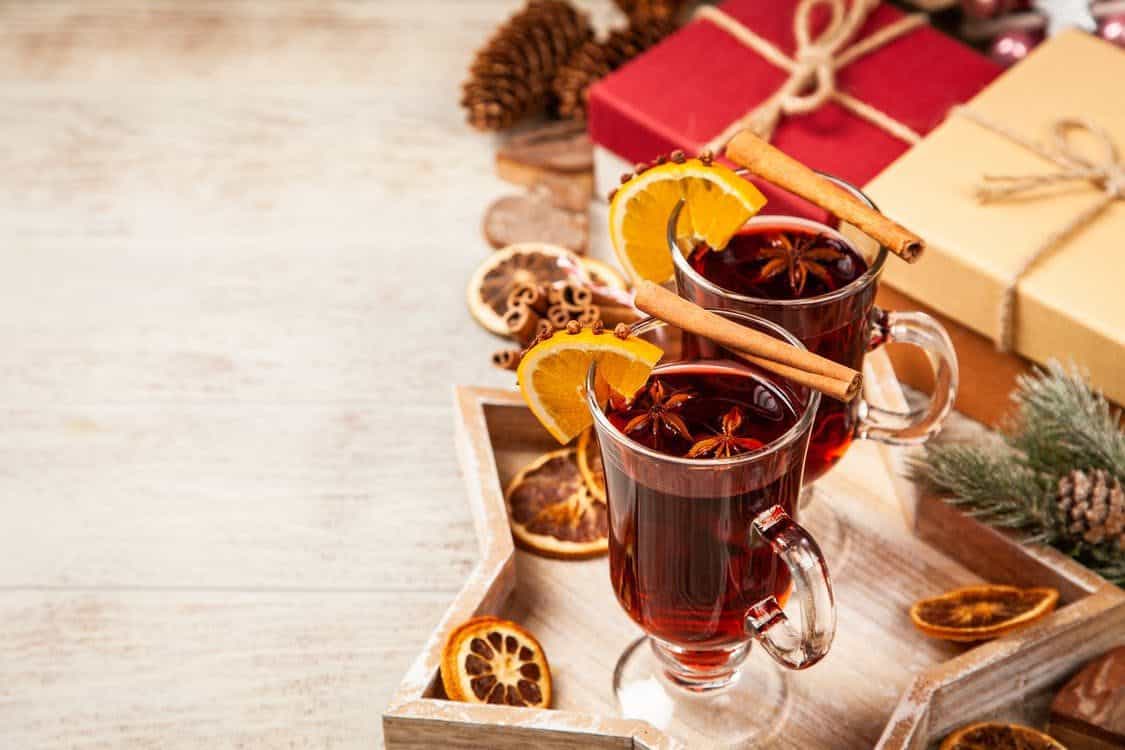 Mulled wine is the perfect Christmas drink for people across Britain – and with its spicy, warming taste, it's easy to see why.
Mulled wine was created by Romans, looking to warm their bodies against the winter cold by warming their wine. In the UK, it started to become more popular in the Victorian era, leading to it becoming a holiday favorite.
For mulled wine, pour a bottle of red wine into a pan. Add two cinnamon sticks, a few star anise, four cloves, and an orange and lemon, both sliced. Add about 6 tablespoons of brown sugar, and then heat until the pan gently steams, for about 8 minutes or so.
To make a non-alcoholic version, try it with cranberry juice and omit the sugar. Or, make it with a non-alcoholic apple cider.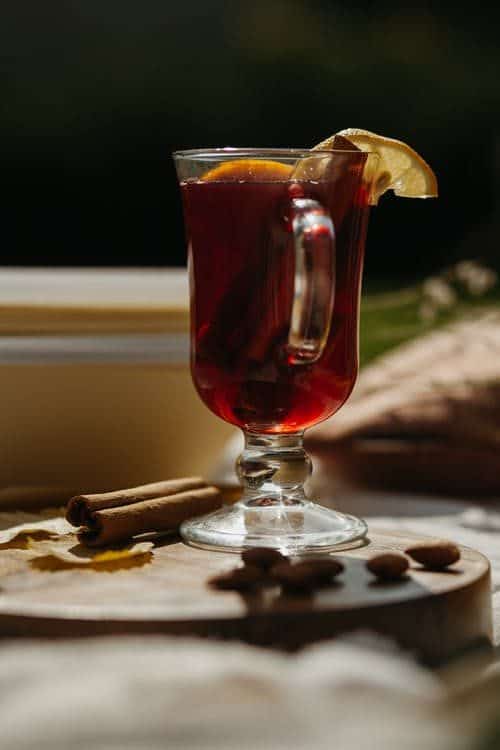 Across Scandinavian countries, glögg is a classic in kitchens around Christmastime. Hot wine across Scandinavian countries has been common since the 16th century but became a perfect holiday drink across the region during the 1800s.
Like mulled wine, glögg is set apart by its unique spice blend – as well as its strength, mixing in brandy or rum, and even sometimes vodka.
To make glögg, take 4 cups of water and add 1 cup brandy or rum, and 1 cup vodka. Next, add 10 cardamom pods, 4 cinnamon sticks, 1 bottle of red wine, 2 cloves, vanilla extract (2 tsp), a 1-inch piece of ginger, a dash of nutmeg, and the peel of an orange.
Mix in a large pot, and simmer for around 5 minutes, to burn a touch of the alcohol off. Serve with raisins and almonds as a garnish.
To make it non-alcoholic, make it with blackcurrant juice and grape juice instead of the boozy elements. It'll be just as delicious!
Irish Coffee – Ireland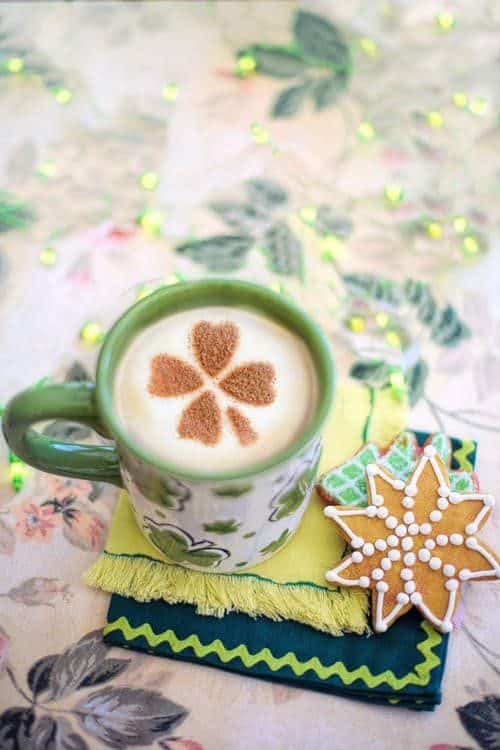 It may not be strictly a Christmas drink, but as people who've been to Ireland during the holidays know, it's everywhere this time of year.
The popular drink was invented in the 1940s in County Limerick by a chef called Joe Sheridan, who served it to cold passengers from an arriving ship. One sip and a legend was born!
Irish coffee is simple to make. Simply take one cup of freshly brewed coffee, one tablespoon of sugar, and a shot of Irish whiskey. Mix, and serve, with cream and a dusting of cinnamon on top.
For some healthier variations, serve it with decaf coffee for less caffeine, or omit the sugar for less sugar content. It's also worth trying with rum extract instead of whiskey or to skip the cream.
Bombardino – Italy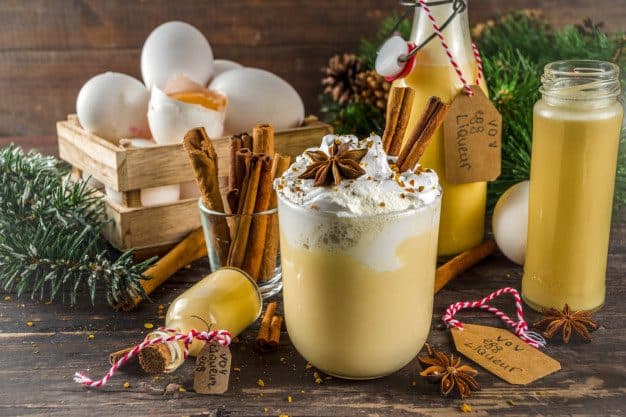 Quite literally translating to 'the bomb' in Italian, this delightful beverage is highly popular in Italy during the winter and across ski resorts.
The drink's name was coined when a young man, working in a ski resort in Lombardia, served it to a few freezing patrons who stumbled in from the cold. One man who tasted it, surprised at the strength and heat, proclaimed 'it's like a bomb!' (in Italian, of course!) – and there, a drink was born.
To make a bombardino, simply mix 1 part advocaat or egg nog with 1 part brandy. Heat and serve with whipped cream on top. A shot of espresso can be added too.
To make it healthier, leave out the whipped cream – or, for a non-alcoholic version, try a brandy extract mixed with non-alcoholic egg nog.
Ponche Navideño – Mexican Christmas Punch – is a staple at every household's Christmas party. Traditionally served on Christmas Eve in Mexico, this punch made its way to the country originally via Spain; and it's not only delicious but packed with vitamins!
Ponche navideño is very much variable, but for a basic recipe: take 1 gallon of water, add 1 ½ cups of brown sugar, 3 cinnamon sticks, 1 cup of chopped prunes, 1 ½ cups chopped apple, 1 cup chopped pear, and ½ cup raisins.
Then, add 1 cup of hibiscus flowers, and 1 cup of Mexican hawthorn. Simmer for around an hour, and then add rum to taste, and serve.
To make this drink even healthier, leave out some of the sugar or the rum at the end – it'll still be as delicious.
Glühwein – Germany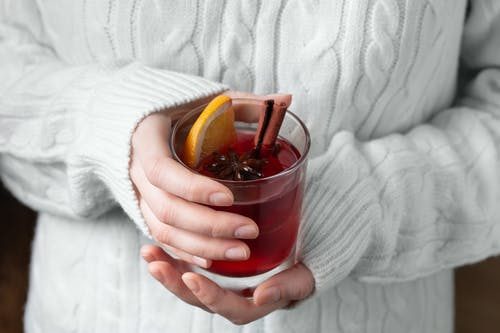 Although Glühwein, mulled wine, and glögg are all similar, their differences lie in their distinct cultural histories and flavors. Popular in Germany, glühwein is a perfect drink for German Christmas markets.
Glühwein is easily made by combining a bottle of red wine with 1 cup of brandy or dark rum, 5 cloves, a cinnamon stick, 2 star anise, and 200g of finely granulated sugar. Warm through gently, being sure not to burn any of the alcohol off – and serve hot.
Try swapping out the wine and brandy for grape and blackcurrant juice – and for a low-sugar option, lessen the sugar and add fresh orange juice.
Cola De Mono – Chile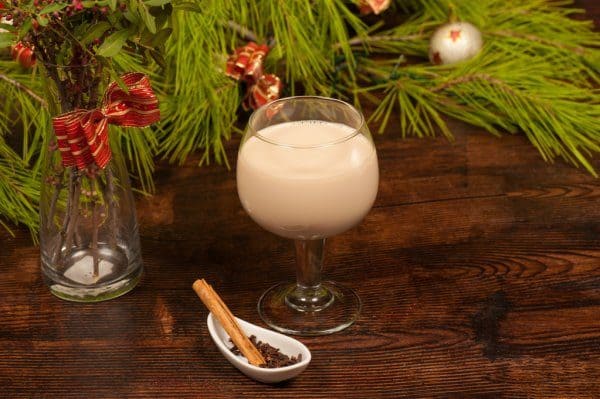 Similar to a creamy White Russian, the Cola De Mono was allegedly invented when the former president of Chile, Pedro Montt, was at a party and, the wine having been finished, mixed the drink on the fly. From there, the drink was born.
To make it, heat 1 cup of water, 1 cup sugar, 4 cinnamon sticks, and 2 cloves together in a pan, and simmer for 5 minutes to a syrup. Leave to cool fully, then transfer to a pitcher. Add to that 1-quart whole milk, 1 ½ cups Chilean pisco, 1 ½ cups cold coffee, and some dashes of vanilla extract. Chill in the fridge, and then serve.
To make this recipe dairy-free, try using oat or soya milk – it'll make it lower in fat too. It can also be made with decaf coffee.
Coquito – Puerto Rico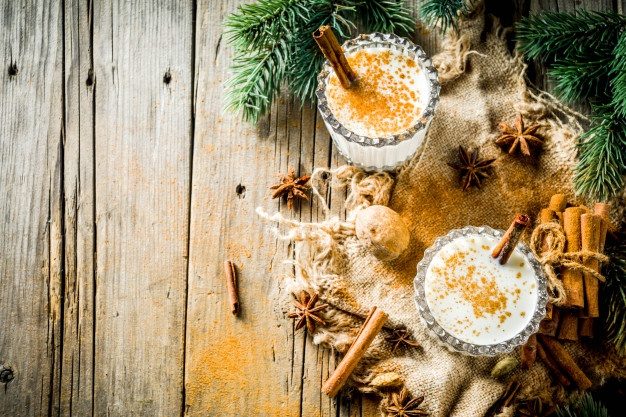 Meaning 'little coconut', this highly popular, creamy Puerto Rican drink is similar to eggnog. It was originally brought to Puerto Rico during its colonial period by the Spanish, who combined their eggnog with the local rum.
For a perfect coquito, blend 1 can evaporated milk, 1 can condensed milk, 2 cups coconut cream, and ½ cups white rum, together with a dash of cinnamon, nutmeg, and vanilla. Chill, and serve.
For a healthier choice, go for low-fat coconut milk instead of coconut cream. It's also possible to add less condensed milk for less sugar or opt for a natural sweetener like stevia with some regular milk.
Poppy Seed Milk – Lithuania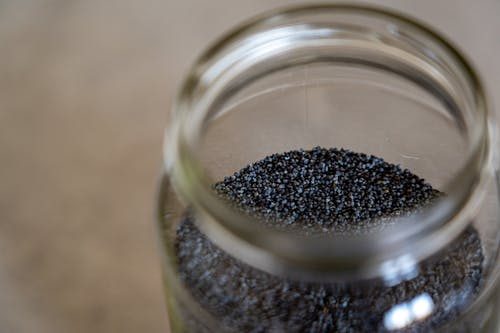 In Lithuania, Poppy Seed Milk is the traditional drink of choice around the Christmas period. Part of the traditional Lithuanian menu on Christmas Eve, this delicious drink is also used as a sleep aid.
To make, take 1 cup of poppy seeds and soak them in water for 3 hours or so. Strain, then put the poppy seeds in a blender, with 3 cups of filtered water, 1 tablespoon of sugar, and 1 tbsp vanilla extract.
Blend for 5 minutes or so, and then straight through cheesecloth into a container. Serve warm or chilled, and add any Christmassy spices that are desired, or honey to sweeten.
This recipe can also be made dairy-free, with any milk alternative.
Sorrel Punch – Jamaica
A Christmas staple in Jamaica, this drink likely originated as an off-shoot of punch made by British colonial forces. It truly evolved into a unique drink, though, and this punch has come to signify hospitality and goodwill.
For a sorrel punch, mix 8 cups of water with 6 oz. of sorrel (dried hibiscus flowers), 4-5 oz. sliced ginger, 1 cinnamon stick, 4 cloves, and a few dashes of ground nutmeg. Heat to boiling, and then take off and leave to steep for an hour.
Then, drain to remove the sorrel and spices, and add 1 cup of Jamaican rum, ½ to 1 cup of sugar (to taste), and the juice of 1 orange and ½ lime. Chill in a refrigerator, and then serve garnished with orange slices.
The rum in this drink is optional, so for a non-alcoholic version, leave it out. For a slightly tarter (and healthier) punch, add less sugar.
Kir Royale – France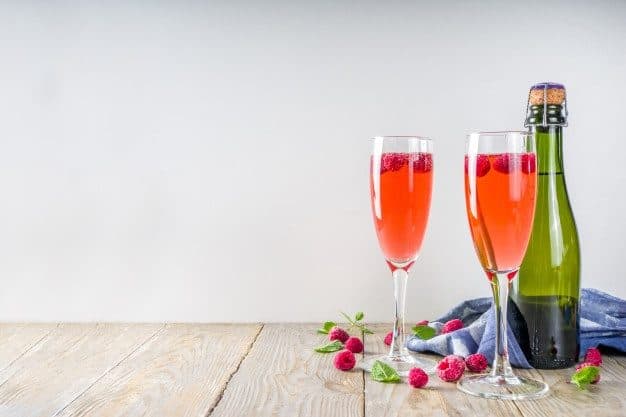 Last, but not least, is the classic Kir Royale. Named after Burgundy priest and war hero Felix Kir, this iconic drink has become a holiday staple across France, as much for its taste as its ultra-festive color.
It's simple to make, too. Pour 1 tbsp of crème de cassis into a champagne flute, and top with chilled champagne. Garnish with a blackberry or raspberry – or, a cranberry, to keep it festive.
For a mocktail version, replace the champagne with sparkling grape juice – it'll be just as delicious!
The Bottom Line
These traditional Christmas drinks supply a festive taste of cultures around the globe, all while sitting by a roaring fire at home.
So, raise a glass this holiday season, and try them out!
‍